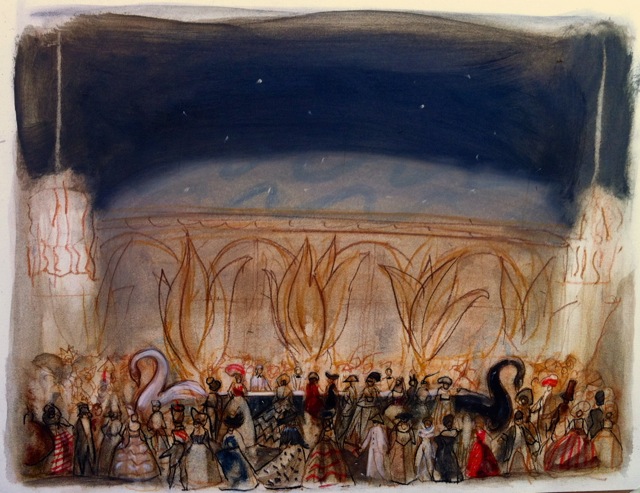 Philosophy
Nous avions voyagé pour y être acteurs,
La joie battait son plein, la musique, les fleurs,
La lumière nous flattait en ce lieu insolite,
Les femmes étaient jolies, un essaim d'Aphrodites.
Je me laissais porter par les rires et la danse,
Nous venions d'apprécier un repas d'excellence,
Sous un ciel étoilé les cuivres et les airs,
Ont prolongé la nuit, et ont ravi nos verres.
Au constat que nos hôtes nous offraient d'être heureux,
J'ai écrit mon destin, et formulé des vœux,
Puisque de l'allégresse, je suis un partisan
De belles fêtes aussi, je serai l'artisan.
We arrived to play our part
Joy was in full swing, the music, the flowers
In flattering light, in this unlikely of places
The women were beautiful, a collection of graces.
I let myself float, carried by laughter and dancing
We enjoyed an excellent meal
Under a starry sky, brasswinds and melodies
Prolonged the night's magic and filled our glasses.
Sensing our hosts desire to make us happy
I wrote my destiny and made my vow
Of jubilation I am a partisan
Of beautiful celebrations, I will be the artisan.
Paul-Maxime Koskas
Unique Properties and Events